---

License # 7999999

Member of TCA

Useful Information

Current Projects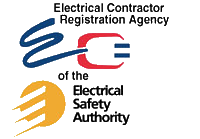 ---
Copyright © 2014 Em-Kaelectric.com All rights reserved.

Safety Tips

Frequently Asked Questions

Electricity Shock

Electrical Contractor Registration Agency

Electrical Safety Authority

Ontario Power Authority

Product Recalls - ESA

Product Safety

Product Alerts & Recalls

Workplace Safety Insurance Board

College of trades





---
---
---
---
---
---
info@em-kaelektric.com
+1 647 449 34 74
Under construction

Contact Us

Em-Ka Electric Inc.
7020 Rosehurst Dr., Mississauga,
ON L5N 6Y8
Tel: 647- 449 34 74
info@em-kaelectric.com
www.em-kaelectric.com

Em-Ka Electric would like an opportunity to respond to any questions that you might have concerning your next project(s).

We strongly believe that communication is vital to a successful relationship. Client satisfaction is our ultimate goal. We welcome your comments and suggestions.

Thank you for taking the time to have a look at our website.